PROJECT1 : Construction of Roads & Infrastructure at UmAlhoul Qatar Economic Zone 03 (QEZ3)
Client            :     MANATEQ 
Consultant :     EGIS International
Main Contractor : REDCO International Trading & Contracting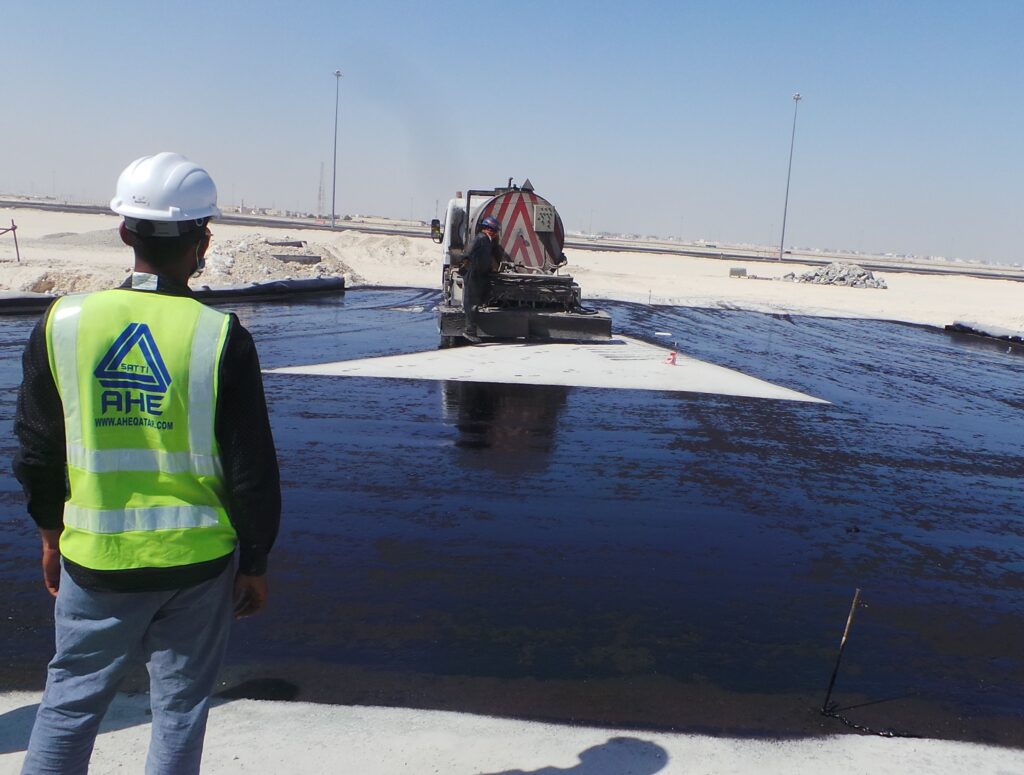 PROJECT2 :QQ Marina Infrastructure the Pearl, Doha, Qatar


Client : United Development Co. (UDC)
Consultant :  KEO International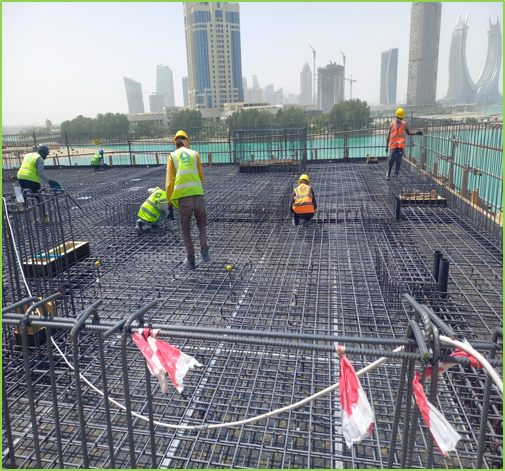 PROJECT3 : CP22 UTILITIES CONNECTIVITY , 11KV SUBSAATION CONSTRUCTION & INSTALLATION (QEZ3)
Client            :     MANATEQ 
Consultant :     EGIS International
Main Contractor : CHINA HARBOUR Engg . & Construction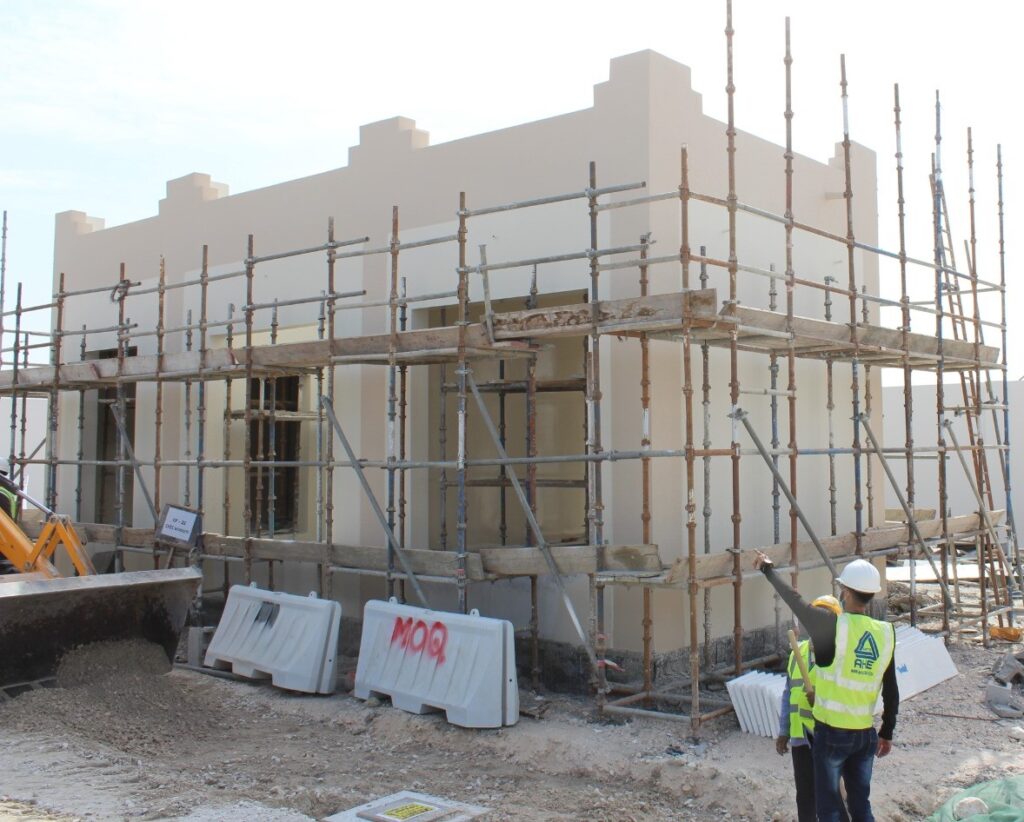 PROJECT4 : Construction of Utilities for Arterial Roads (North of North Access Road), and Design and Construction of Reservoirs Including Pumping Station & Its Connection to CP02 & CP03 at Um Alhoul Special Economic Zone (CP22 Utilities Connectivity)
Client            :     MANATEQ 
Consultant :     EGIS Internationa
Survey and Setting Out
DC1 Approval
DC2 Approval
Civil Construction of 11kV Substation
6.Testing and Commissioning of Substation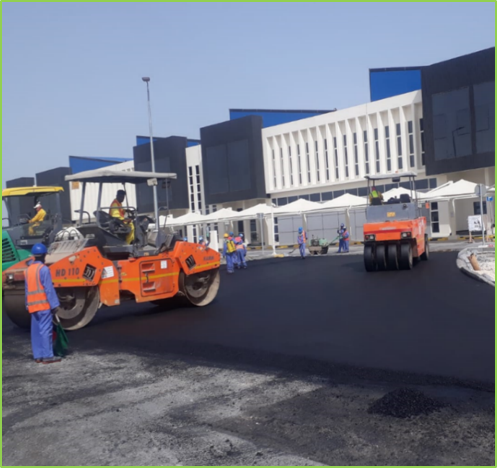 PROJECT 5 :DESIGN & BUILD WORKS FOR LUSAIL PLAZA TOWERS Project BP12C / Plot 3 - Contract / 9206


Client :Lusail Real Estate Development Co.
Consultant :Dar Al-Handasah (Shair And Partners)
RCC Works
Reinforced Concrete
Casting (RCC)Works
for High Rise Building Towers

Total Area 6000m
2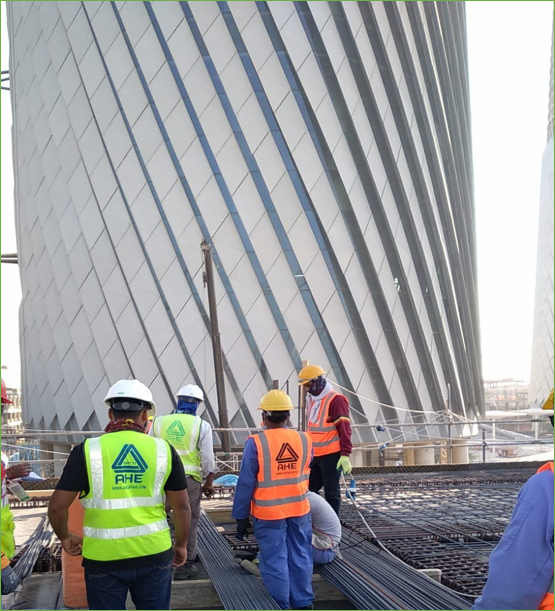 PROJECT 6 : RBF/040/2020 – Design And Build of the Ras Bufontas Walkway at Ras Bufontas Free Zone

Client            :   Qatar Free Zones Authority
 Consultant :   Gulf Engineering and Industrial Consultancy
ü
Construction of North / South Shelter and
Construction of Circular Garden including RCC, Waterproofing, Paint, and Finishing works.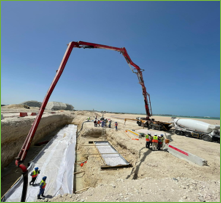 PROJECT 7 : Al Kharsaah Solar PV IPP
Client            :   KAHRAMAA – Qatar General Water and Electricity Corporation
Consultant :   Fichtner / Qatar Design Consortium
ü
Construction of Underground Tank & RO Plant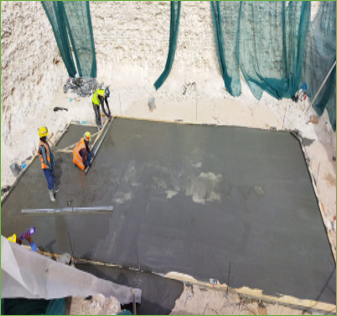 PROJECT 8 :Construction of Roads & Infrastructure At Um Al Ahoul Special Economic Zone (QEZ-3) Phase 2.1 (Portion 2A Marsa Um Al Houl)


Client :MANATEQ – Economic Zones Company, Qatar
Consultant :EGIS INTERNATIONAL
Civil Construction for Temporary Fuel Storage Tanks including .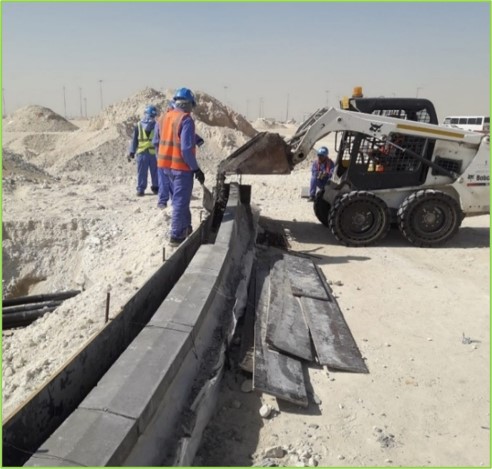 PROJECT9 : Construction of Roads & Infrastructure at Um Alhoul Qatar Economic Zone 03 (QEZ3)
Client            :     MANATEQ 
Consultant :     EGIS International
üConstruction of Plot Access
ü
Excavation and Formation Works
ü
Concrete Protection of Underground Services
ü
Installation of Subgrade 300mm
ü
Installation of
Sub-base
160mm